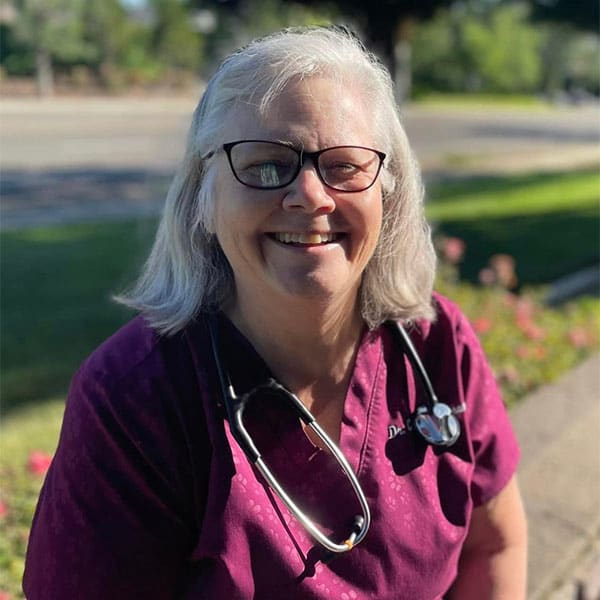 Dr. Lawson
Dr. Lawson is a born and raised fourth generation Montanan. She spent her formative years on a large cattle ranch. She graduated from CSU Colorado School of Veterinary Medicine in 1986.
She married her best friend in 1987 and they had two children in Scotland while doing overseas Christian work. After operating their own clinics in Montana and Idaho for 21 years the Lawson's transitioned to Northern California. Dr. Lawson loves complex surgeries and internal medicine.
When not at work you will find Dr. Lawson with her family on top of a mountain peak during the day or roasting marshmallows with her grandchildren around the camp fire at night. She also loves kayaking and scuba diving.
New Patients Welcome
Dana Park Veterinary Hospital is accepting new patients! Our experienced vets are passionate about the health of Redding companion animals. Get in touch today to book your pet's first appointment.